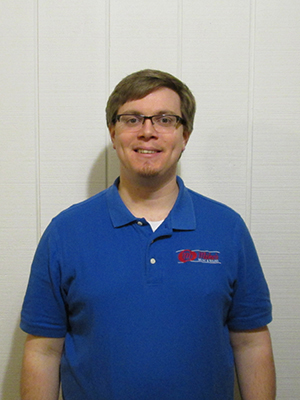 Jeremiah Willson
Woodwind, Piano, Guitar
Available: Monday - Thursday
Jeremiah has played guitar regularly since his early teens. He was very involved in his youth group and church worship team, serving as the music leader for many years. He has also studied classical guitar and has since pursued excellence in his own musicianship. He has taught guitar at Mike's since early 2015. He has taught students ranging from 6 to retired adults.
Jeremiah has played flute since his freshman year of high school. He then pursued a Bachelor's degree in Flute performance from Maranatha Baptist University in Watertown, WI. While there he performed in many different groups, played 2 solo recitals and had opportunities to teach fellow students. He has taught flute since his high school days and has recently worked with many students in the Fond du Lac area. Several of his students received exemplary awards at State Solo & Ensemble. Some have gone on to join military bands or receive scholarships towards their college education.
Jeremiah has played piano since the 3rd grade. He studied piano throughout all those years and into college. He has accompanied fellow students in college as well as many students from the Waupun area for Solo & Ensemble. He has been teaching piano at Mike's Music since 2014 and has had students starting as early as 6.
Jeremiah works hard to make each student's lesson experience to be unique and enjoyable, but also constructive and musically stretching. His goal is to have lessons be a very rewarding experience for each and every student.
Jeremiah lives in Waupun with his wife. He has performed locally with the Southshore Chorale, Fond du Lac Symphonic Band, FDL Cardinal Singers, as well as performing in smaller groups.